There are several important steps that you can take before hiring bathroom remodeling contractors. First of all, set a budget that is realistic for the renovation project. You should seek at least three estimates from different contractors. Watch for signs of pushiness or disrespect, or a company that takes a long time to call you back. You should also avoid hiring contractors based solely on price. Instead, do your research on the reputation of the company and look for reviews online. Hiring a reputable company will let you get your money's worth in the long run.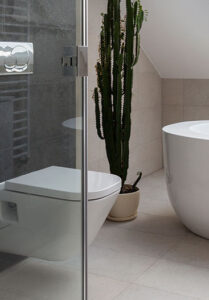 Second, schedule the work as early as possible. Since the pandemic has caused backlogs in many sectors, you should book the contractor as early as possible. Otherwise, you may end up paying a lot more for the job and being at the back of the long queue. Lastly, hire a team that has extensive experience in bathroom remodeling. The professionals understand how to manage every project from start to finish, from design to completion.
Before hiring a bathroom contractor, you should create a list of questions you have. Be sure to ask your friends and family if they have used a particular company. A list of contractors should include at least three companies that are capable of performing the remodel you want. Be sure to ask basic questions about their experience and background, and be ready for a site visit.
Third, you should get three written estimates from bathroom remodeling contractors before hiring a contractor. Ask to see all the materials and labor costs itemized, and make sure you understand the profit margin. You should also ask for a timeline since renovation projects can take longer than you anticipated and cost more than you originally expected. Remember that you may want to make your bathroom look better sooner rather than later, so be realistic about your timeline. Also, don't forget to take into account the weather and other variables.
When hiring a contractor, make sure to give them all of the relevant information about your project. While bathroom remodeling contractors won't require floor plans of your home, it will be beneficial to provide them with as much information as possible, including the budget and the size of the bathroom. In addition to knowing the size and layout of the bathroom, the contract should also describe the types of fixtures and plumbing requirements. Be sure to specify the style and colors you want, and you'll be on your way to a successful bathroom renovation project.
The final stage of a bathroom renovation is installation. The quality of craftsmanship will vary, depending on the size of your bathroom and the customizations you desire. As far as materials go, bathroom remodeling contractors should charge less than 30% of the overall project cost. After all, the final costs will be the materials, permits, and fees. Whether your bathroom needs a complete overhaul or is just getting a makeover, a bathroom remodeling contractor will be able to handle it for you.
There are also companies with big showrooms. The showrooms have over two thousand square feet of products for any taste and style. The showroom can also feature five cabinet lines on the display. Most companies also offers complete bathroom remodels and custom walk-in closets. They have a reputation for excellence, as well as the highest quality bathroom cabinets, countertops, and sinks.
If you're in the market for a new bathtub, consider hiring a professional. There are companies who sell durable acrylic bathtub liners that fit over existing bathtubs. This way, you don't have to tear out your tub and shower enclosure. The process is easy and inexpensive, and they even offer free consultation services. These bathroom remodeling contractors are experts in the field and can answer any questions you may have.