Home remodeling is an opportunity to make your house feel like your own. It can also add value to your home and improve its resale potential.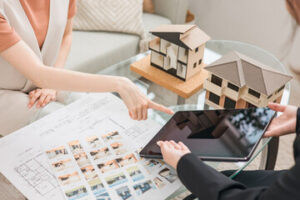 Many people want to remodel their homes for various reasons. They may want to replace old appliances that consume too much energy or improve the insulation to lower their energy costs. Click Here for more information.
If you're planning on doing a home remodel, it's essential to have a plan in place before the work begins. This is not only for scheduling purposes, but to ensure that everyone involved understands what the project entails and how it will impact your daily life at home. You should also consider how long you'll be able to tolerate the noise, dust and other disruptions that come with remodeling your home.
If the work will require that your family move out of the house for an extended period, you'll need to make plans to accommodate them. This could include finding a temporary apartment, staying with family or friends or renting an empty home in the area while you renovate.
It's important to determine why you want to renovate your home and how much value it will add to your property. For example, if you're fed up with your wallpaper or paint color, it might not be worth the expense of redoing it. However, if you're planning on selling your home in the future or are making improvements to facilitate aging in place, they might be more worthwhile.
It's also a good idea to get an architect or designer to help with the initial design process before beginning any construction work. This can save you time and money down the road, as you'll be able to identify problems before they become costly to correct. You can also work with a full-service design/build company that will have in-house professionals to manage every step of your renovation. This can be an ideal option for those who are unfamiliar with construction and have limited budgets.
Make Sure You Have Permits and Permissions
If you're tearing into walls or otherwise reworking the layout of your home, there's a very good chance that you'll need a building permit to ensure your project is done correctly and complies with zoning regulations. Without a permit, you could be fined or even required to redo the work in order to bring it up to code. This can delay your project and cost you more money.
Not all projects require a permit, but it's important to check with your municipality and make sure you understand the rules and regulations in place. If you plan on selling your house in the future, failing to get a permit may prevent you from getting a mortgage and can make it difficult to complete the sale.
Permits are generally needed for plumbing and electrical work as well as structural changes and additions. Some municipalities require an inspector to come onsite during construction to verify that the work is being done according to plans and is up to code.
Some cities allow architects to self-certify their plans for common remodels (but not in landmarked buildings or when adding a new certificate of occupancy). This process reduces the time that it takes to get permits and can help you stay on schedule.
It's a good idea to hire a contractor who can handle the permitting process on your behalf, especially if you're doing a large project that will take longer than usual. They'll know how the system works, what's expected and have the best contacts in place to get the job done faster. In many cases, they'll also be able to handle the inspections, which will save you more time in the long run.
Pack Up Your Workspace
Home remodeling can be a difficult and time-consuming process, especially if you are doing the work yourself. It's important to hire the right people for the job and to make sure you have the proper materials on hand before you begin. Otherwise, you may end up wasting money and creating more problems than you initially intended to.
The first step in the home remodel process is to decide what needs to be done and how much of it you can do yourself. Painting, baseboard installation, and small-scale demolition are all tasks that can be done by a DIYer. However, larger projects like kitchen remodels and adding an en suite bathroom to a bedroom are more involved and should be left to professionals.
Once you know what you need to get done, it's important to make a timeline and stick to it. This will help reduce stress during the project and ensure that it is completed on time. You should also create a budget and have it in place before you begin the project. This will help you avoid overspending and give you a buffer in case unforeseen expenses arise during the project.
One of the most important aspects of home remodeling is determining what kind of aesthetic you want to go for. There are so many options available, from pared-back minimalism to eclectic maximalism, that it can be difficult to choose. To narrow down your choices, spend some time researching interior designs and making a note of the colors, textures, and styles that you are most drawn to.
You should also consider whether the type of remodel you are looking to do will actually bring a return on investment when it comes time to sell your house. This depends on the neighborhood, the scope of the remodel, and how much you invest in it.
Get a Contract in Place
Getting contractors and other professionals involved in your remodel is one of the most important decisions you'll make. It's also a key element in making the process as stress-free and manageable as possible.
During the initial consultation process, you'll want to discuss exactly what work you want done, how long it will take and how much it will cost. Get multiple contractor bids and carefully compare them. Ask for references from past clients. Reputable contractors have plenty of satisfied customers who will be happy to share their experiences with you. You can also ask neighbors, friends and family members for referrals. You can also check with town building officials to see if they've had any problems with certain contractors in the past.
You'll want to include a payment schedule in the contract that corresponds to project milestones. Most contractors require some up-front payments, then incremental payments as the work is being performed and a final payment once the entire job is finished to your satisfaction. You should always read the contract and have an attorney review it before signing it.
Make sure the contract includes a line that states that any changes that increase the cost of the job must be in writing and signed by both parties before those additional costs are incurred. This helps prevent offhand discussions that can lead to unforeseen cost increases down the road. Also be sure to have a dispute resolution clause in the contract. This ensures that if there are any disputes about the project, they'll be resolved outside of court. This can save time, money and a lot of headaches down the road.
Make Sure You Have Clear Expectations
Having clear expectations can help you avoid unnecessary stress, but it's important to remember that remodeling is a process. There will be hiccups along the way that could affect your timeline or budget. Having a solid understanding of the typical timeframe for your project and what to expect in terms of communication, pricing, and work scope will make it easier to manage your expectations.
Keep in mind that it's not always the contractor's fault when things go wrong. After all, they deal with it every day. It's just the nature of the industry and something you must be prepared for. It's also a good idea to invest some money in capturing your vision on detailed 3-D drawings for each room. This will help everyone on the team understand what you want before the job begins. It will also reduce the number of disagreements between you and your contractor during critical times in the work.
You may need to get creative with your budget. Consider selling items in your home that you no longer use or will not fit into your new design and/or purchasing used products to save on costs. Additionally, many contractors will break down your total project cost into regular payments known as a draw schedule and can accommodate change orders through addendums to the contract.
Both remodels and renovations have the potential to cause disruption in your family's daily routine and schedule. It's not uncommon for homeowners to feel frustrated and out-of-whack, especially if they are living in the home during the construction period. It's best to have a plan in place and a backup plan so you can stay happy, calm, and centered through the entire remodel process.